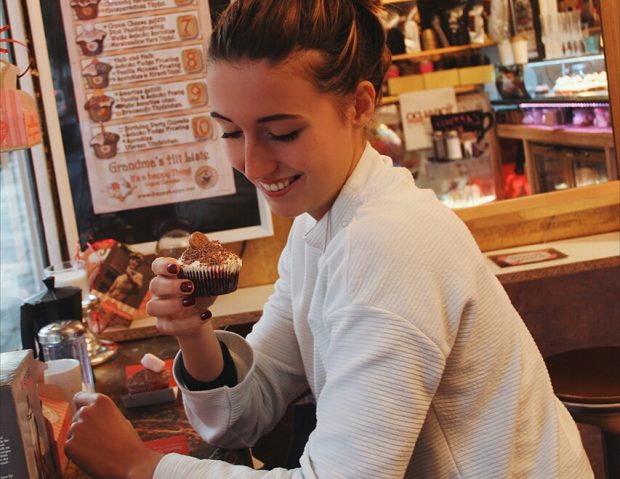 *ANZEIGE/ADVERTISMENT*
Gibt es etwas besseres als einen kalten Tag mit einer guten Freundin, hei√üer Schokolade und frisch gebackenen Cupcakes zu verbringen? Frischen customized Cupcakes um genau zu sein…
Is there anything better than to spend a cold day with a good friend, a cup of hot chocolate and fresh cupcakes? Fresh customized cupcakes to be more specific..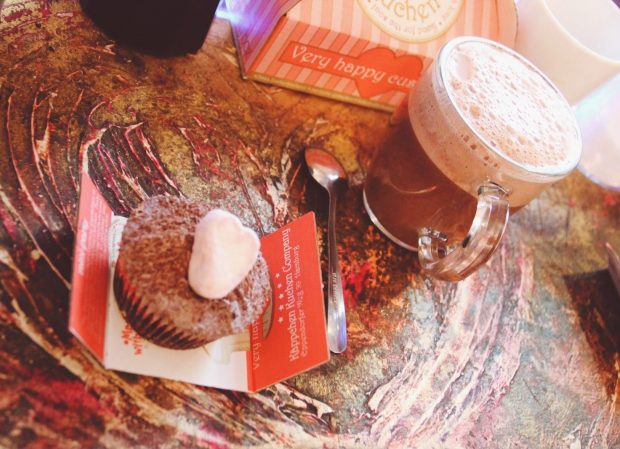 Custmized Cupcakes? Jap, das gibt es wirklich! In der¬†K√§ppchen Kuchen Company¬†in Hamburg k√∂nnt ihr euch eure eigenen Cupcakes zusammenstellen lassen. Ihr w√§hlt zwischen Vanille- und Schokoteig, sucht sich eine F√ľllung aus, einen Kern eine Creme und ein Topping- et voila! Der Traum-Cupcake ist fertig!
Customized cupcakes? Yes, they really do exist! At Käppchen Kuchen Company in Hamburgthey offer customized cupcakes, besides the ones, which are already made. You can choose between chocolate- and vanilla-dough, then you choose a stuffind, a core, a creme and a topping and et voila! There is the cupcake of your dreams!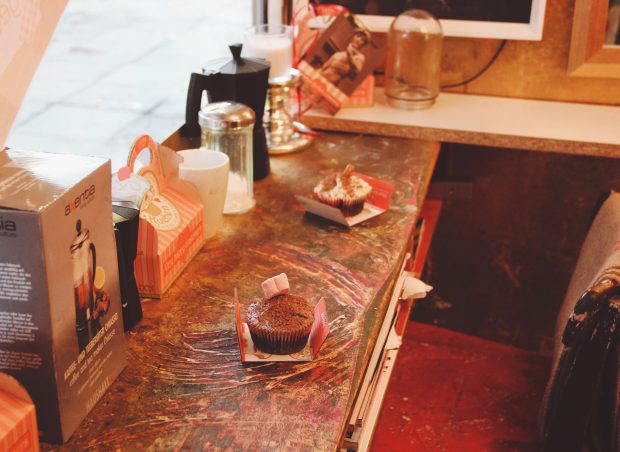 Der Laden selber ist seeehr klein und es gibt nur wenige Sitzplätze, man kann die Cupcakes aber auch bestellen oder mitnehmen. Wenn man die Transportbox wiederverwendet gibt es sogar einen kleinen Rabatt, was meiner Meinung nach echt cool ist!
The store itself is really small. There are only very few seats, but you can order the cupcakes or have them for takeaway. There¬īs even a discount for reusing the takeaway-box, which is pretty cool in my opinion.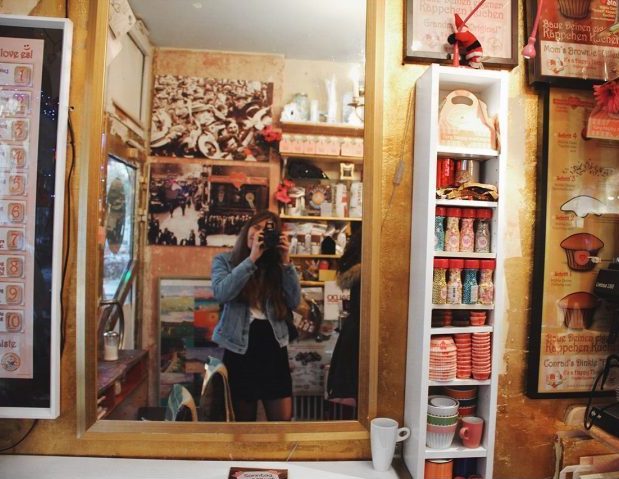 Outfit Details findet ihr in diesem Blogpost
xx
You can find all details about my outfit in this post
xx