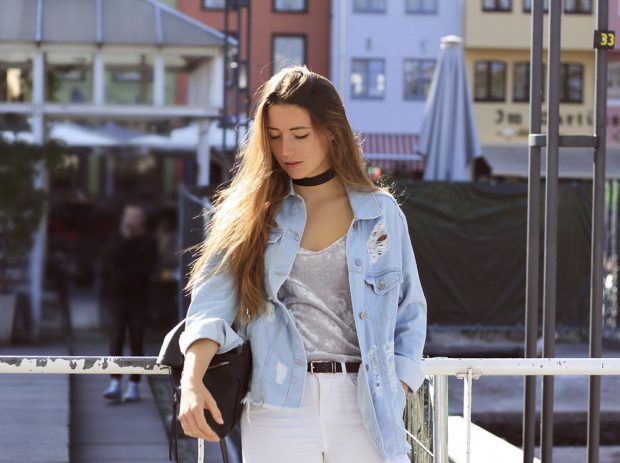 *ANZEIGE/ADVERTISMENT*
Velvet for spring? Definetely yes! The moment I saw this top I fell in love. due to its simplicity it┬┤s easy to style, but still looks special because of the material.
Samt im Fr├╝hling? Definitiv! In dem Moment, in dem ich dieses Top geshen hatte, hatte ich mich auch schon verliebt. So schlicht wie es ist, l├Ąsst es sich super leicht kombinieren, aber durch den Stoff sieht es doch besonders aus.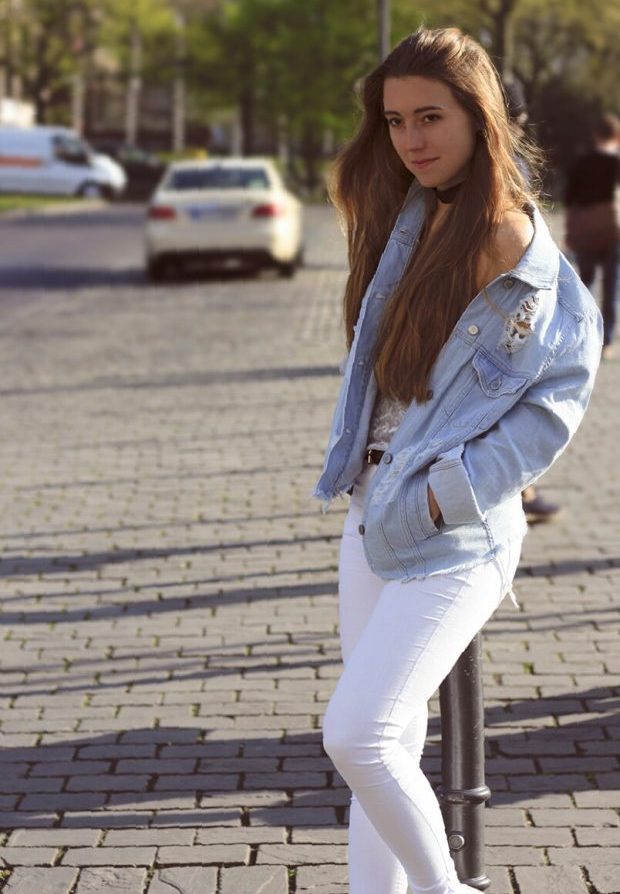 The jacket is part if the H&M Coachella-Collection, like the top. Of course I do already have a jeansjacket, but this one is very thin, nearly like a shirt, which makes it perfect for warm days in spring and summer. I bet you already recognized my white jeans and the belt, I mentioned them in a few other posts, for example this one.
Die destroyed jeansjacke ist, genau wie das Top, aus der Coachella-Kolektion von H&M. Nat├╝rlich habe ich schon eine, aber ich finde diese f├╝r warme Tage und den Sommer besonders sch├Ân, da der Stoff extrem leicht, fast schon wie ein Jeanshemd ist. Ich wette ihr habt meine wei├če Jeans und den G├╝rtel schon wieder erkant, ich habe sie schon in einiegen vorherige Posts getragen. Zum Beispiel in dem hier.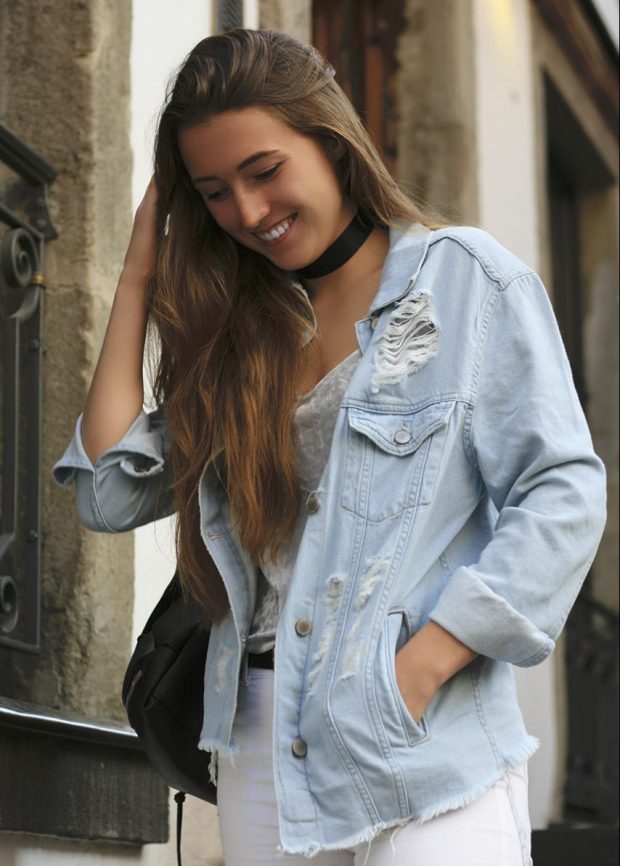 Jacke (jacket) here
Top (top) here
I hope you liked this post and I am always pleased with comments and constructive criticism
xx
 Ich hoffe das Outfit hat euch gefallen und freue mich immer über Kommentare und konstruktive Kritik
xx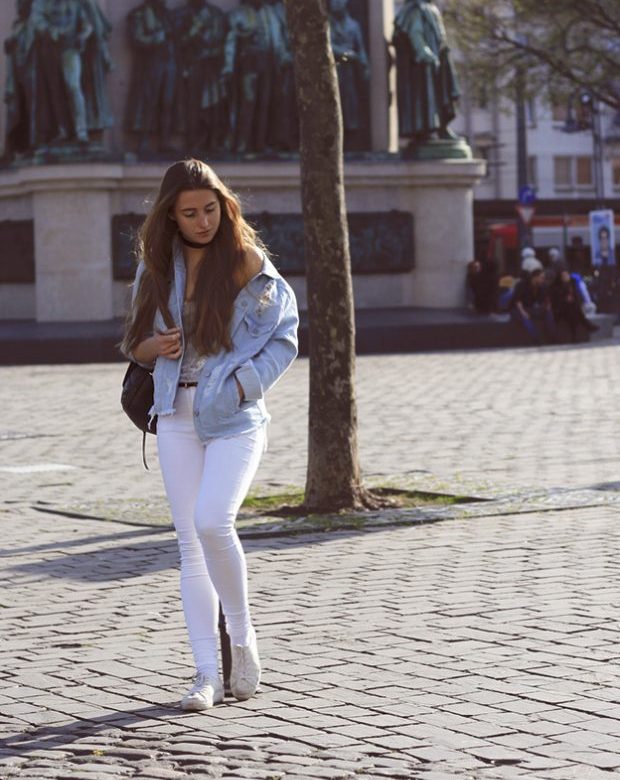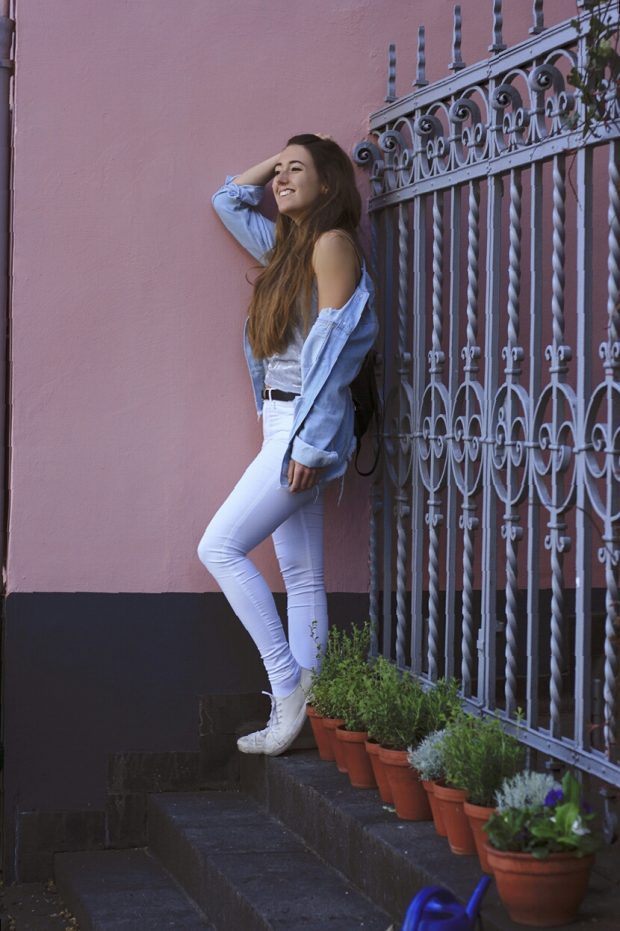 pictures by Angelika R├Âmer