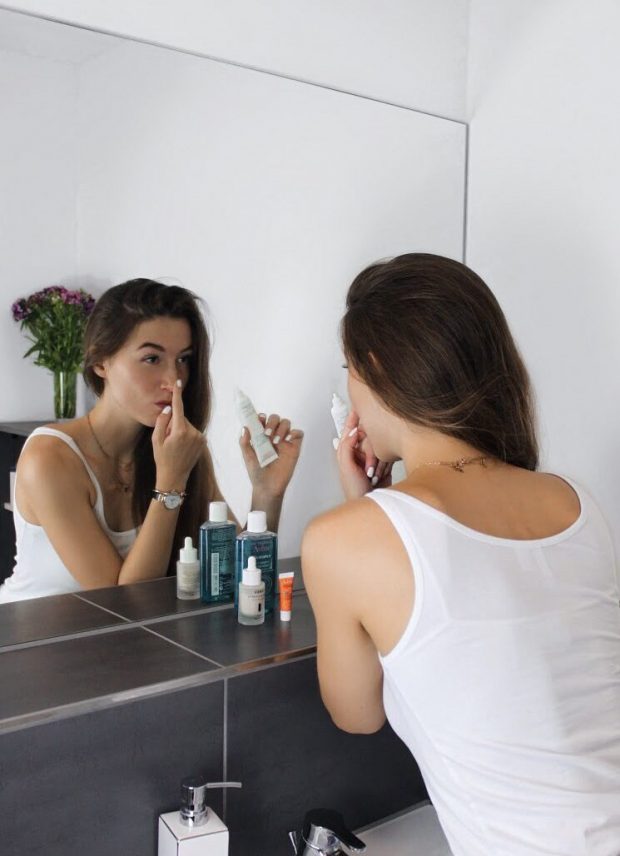 *ANZEIGE / ADVERTISMENT*
A good skincare is one of the most important things to me. Doesn┬┤t it make you feel comfortabe, give you that special glow? On Instagram, I already showed you some of my current favourite make-up products, so here┬┤s a little follow up on that: my current skincare favourites.
Eine gute Skincare-Routine ist -jedenfalls f├╝r mich- einfach superwichtig. Sie sorgt daf├╝r, dass ich mich wohl in meiner Haut f├╝hle und ich habe das Gef├╝hl, dass sie mir den gewissen "Glow" gibt. Auf Instagram habe ich euch bereits ein paar meiner Lieblings- Make-Up-Produkte gezeigt. Im Anschluss daran kommt hier meine aktuelle Skincare.
GENERAL IMPACTS:
There are so many articles about what can have an impact on your skin, so I┬┤ll make this short: everything
You┬┤ll have to have see for youself what impacts your skin and what doesn┬┤t impact it that much. For me, it┬┤s mostly stress [which is quite bad, because I am basically stressed most of the time], whereupon I can eat as much chocolate as I want to, it doesn┬┤t effect my skin.
Es gibt ja nun schon hunderte, tausende Artikel dar├╝ber, was euer Hautbild alles beeinflussen kann, deshalb mach ich┬┤s kurz: alles
Ihr m├╝sst einfach f├╝r euch selbst sehen, ein Gef├╝hl daf├╝r entwickeln, was eurer Haut gut tut und was eben nicht. Meine Haut, zum Beispiel, reagiert absolut alergisch auf Stress [echt unpraktisch, ich bin ungef├Ąhr 24/7 gestresst-naja…fast], wobei ich so viel Schokolade und Junkfood essen kann, wie ich will, ohne, dass meine Haut in Tr├Ąnen [Krater] ausbricht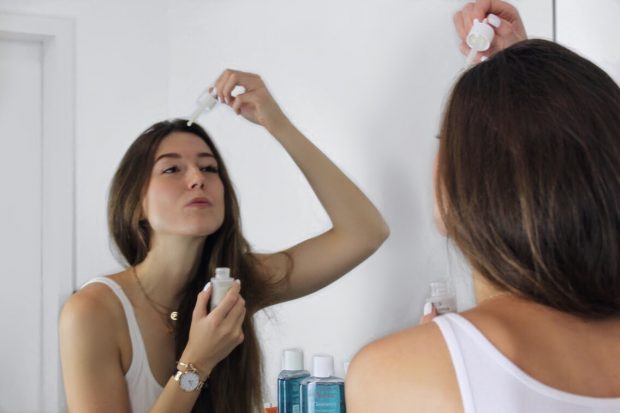 SKINCARE:
Donnaromina reccomended to change your skincare every 6 moths, since the skin gets used to the substances. That was a pretty interesting though I had ever heard of, so I asked the experts working for KLAPP Cosmetics about that and they confirmed it.
At the moment I┬┤m using Av├Ęneproducts to clean my skin and the verso hydration serum for hydration and to give it a glow.
Also I love the Av├Ęne sun blocker, since it doesn┬┤t make my skin greasy.
Donnaromina hat mal in einer ihrer Stories gesagt, man m├╝sse die Hautpflege ca. alle 6 Monate wechseln, die Haut gew├Âhne sich an die Wirkstoffe. Das fand ich super interessant und habe die Experten von KLAPP Cosmetics danach gefragt. Tatsache: Sie haben dies best├Ątigt.
Aktuell nutze ich seit ca. 3 Monaten die Produkte von Av├Ęne zur Reinigung und das Verso hydration serum f├╝r den richtigen Glow ­čśë
cleansing gel (Reinigungsgel) : here
Emulsion: here
hydration serum (Feuchtigkeitsserum): here
Sunblocker (Sonnencreme): here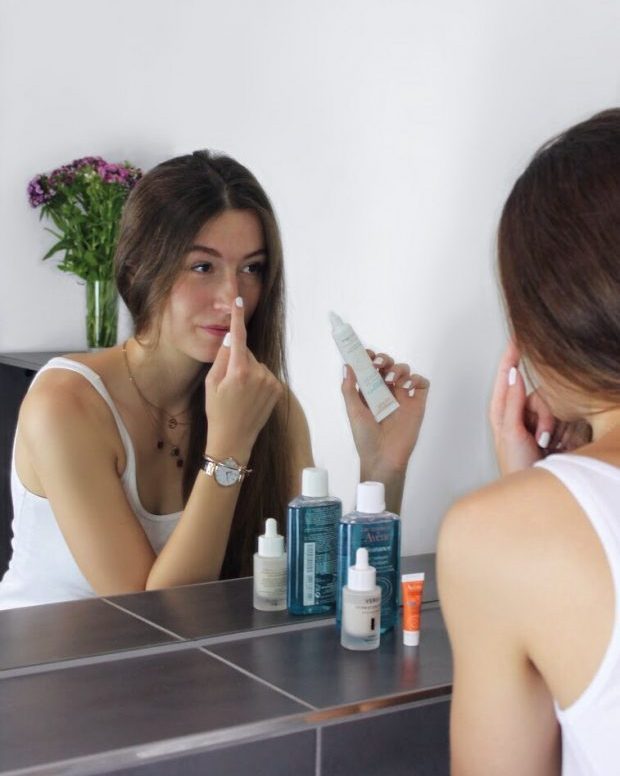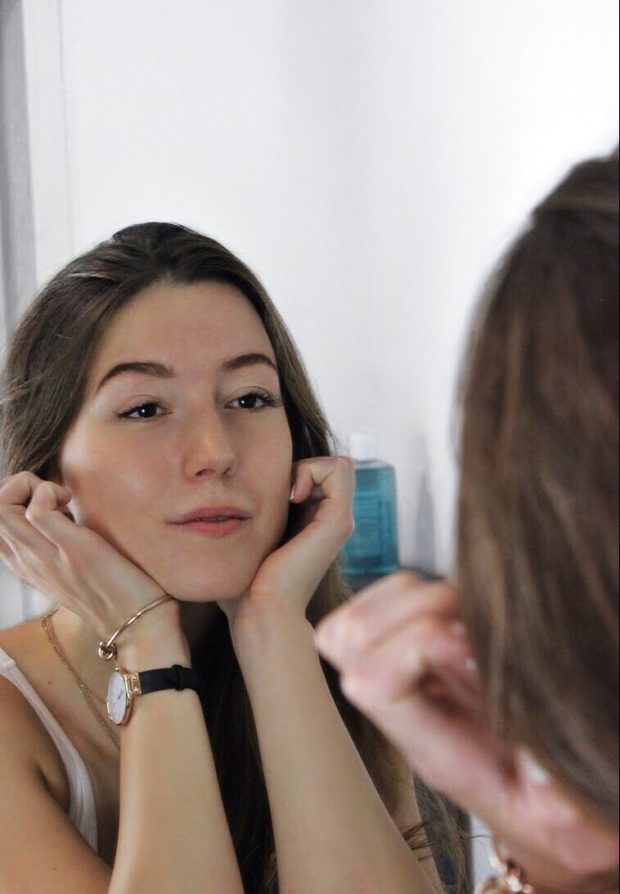 *in collaboration with Shop Apotheke